Skin Treatment
Insite and Outsite
We are pleased to offer you the chance to have a healthy skin
Welcome to one of UK's first dedicated skin treatment center.
Advancements in innovative aesthetic appeals suggest eye bags and dark circles can now be treated in under an hour. Also referred to as non-surgical eye-bag removal, tear trough fillers concentrate on the depressions and droopiness that can appear under the eyes. A hollowing of the eyes can also lead to the development of shadows and dark circles, making the face appear tired. Dark circles can likewise be triggered by genetic pigmentation under the eye, along with way of life aspects, consisting of the absence of sleep.
Perfect for anybody who wishes to quickly look more youthful without going under the knife, tear trough treatment works for dark circles and eye bags, with the procedure offering instantaneous outcomes. It's worth keeping in mind, nevertheless, that in many cases, dark circles can be brought on by a hidden medical condition or dietary deficiency. In these circumstances, you ought to see your medical professional initially, if you're worried.
Under-Eye Darkness; Eye Bags With Tear Trough Treatments in Milton Keynes.  Eye Bags A pain-free procedure which can be carried out in under an hour, your tear trough treatment will just start after we initially numb the area using a topical anaesthetic.
A little cannula (a blunt-tipped needle with a small hole) will then be placed into the upper cheek, prior to being carefully reduced into the area underneath the eye. A filler service consisting of Hyaluronic Acid– the body's natural 'moisturiser'– is then instilled into the area, triggering it to plump from within. At Ifemi Clinic in Milton Keynes,
we carry out tear trough treatment in 2 sessions, 4 weeks apart, to make sure precisely the correct amount of filler is delivered to the area. This reduces swelling and assists ensure the best possible outcomes. Nevertheless, in many cases, only one treatment will be needed. See Instant Anti-Ageing Improvements With Tear Trough Dermal Fillers You can anticipate seeing an instantaneous plumping of the area underneath the eyes which will revitalize the look of your entire face. Wrinkles and eye bags will be reduced and dark circles considerably lowered, if not
entirely eliminated. What's more, the advantages enhance with time, lasting from 12 to 18 months,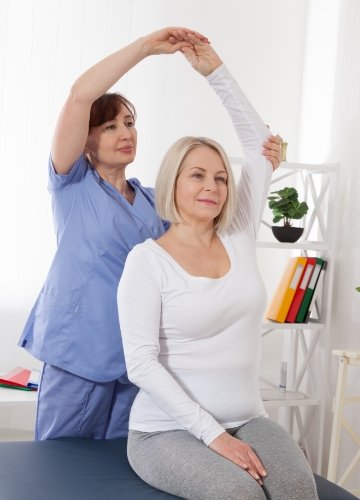 after which top-ups can be administered, to assist maintain your vibrant appearance. With the level of sensitivity decreasing within 72 hours, you can be back to work instantly, considering that the after-effects are not too obvious.
As ever, there is constantly a threat of skin inflammation and sensitivity. Customised Treatments: Combine Tear Trough Fillers With A Thread Lift
If sagging underneath the eyes is especially extreme, you can enhance the benefits by going through a thread lift, which can be carried out along with our tear trough treatments to enhance collagen production, add structure to the cheeks and offer an additional lift. PDO thread lifting has actually ended up being a popular alternative for anybody who wishes to look more youthful without resorting to the scalpel. Targeting everything from crow's feet to nasolabial and marionette lines (which range from the nose and mouth and contribute to a frown-like look), PDO thread lifts are likewise useful for lifting the cheek area, treating jowls and a sagging neck.